Gas Pedals
From Shell Valley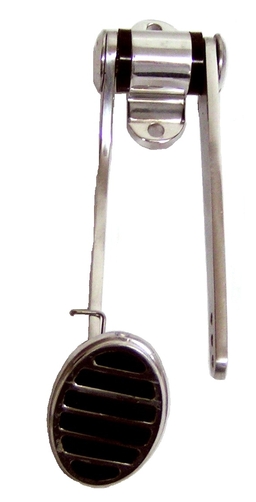 Choose from our custom Billet gas pedal or Shell Valleys gas pedal assembly. The Shell Valley gas pedal features: Bolts into top inside corner of footbox.
Includes bell crank for firewall, rod
Linkages and rod ends.

The Billet gas pedal features:
Billet scallped pedal that is fully adjustable.
Polished stainless cable that is Teflon-lined and includes clevis.